Arts of Africa, Oceana, and the Americas
The Arts of Africa, Oceana, and the Americas, situated in the Michael C. Rockefeller Wing, showcases a vast range of artifacts and artworks. The Americas section comprises more than 6,000 works of art representing almost 5,000 years of history from North, Central, and South America and the Caribbean. The Met's collection of works by artists from across sub-Saharan Africa comprises nearly 3,000 works spanning two millennia, several hundred distinct cultures, and 39 contemporary nation states. The expansive region of Oceania covers over a third of the Earth's surface and is home to some 1,800 different cultures and a kaleidoscopic range of artistic traditions. The Met's collection of Oceanic art comprises over 2,800 works that present the rich history of creative expression and innovation that is emblematic of the Pacific islands.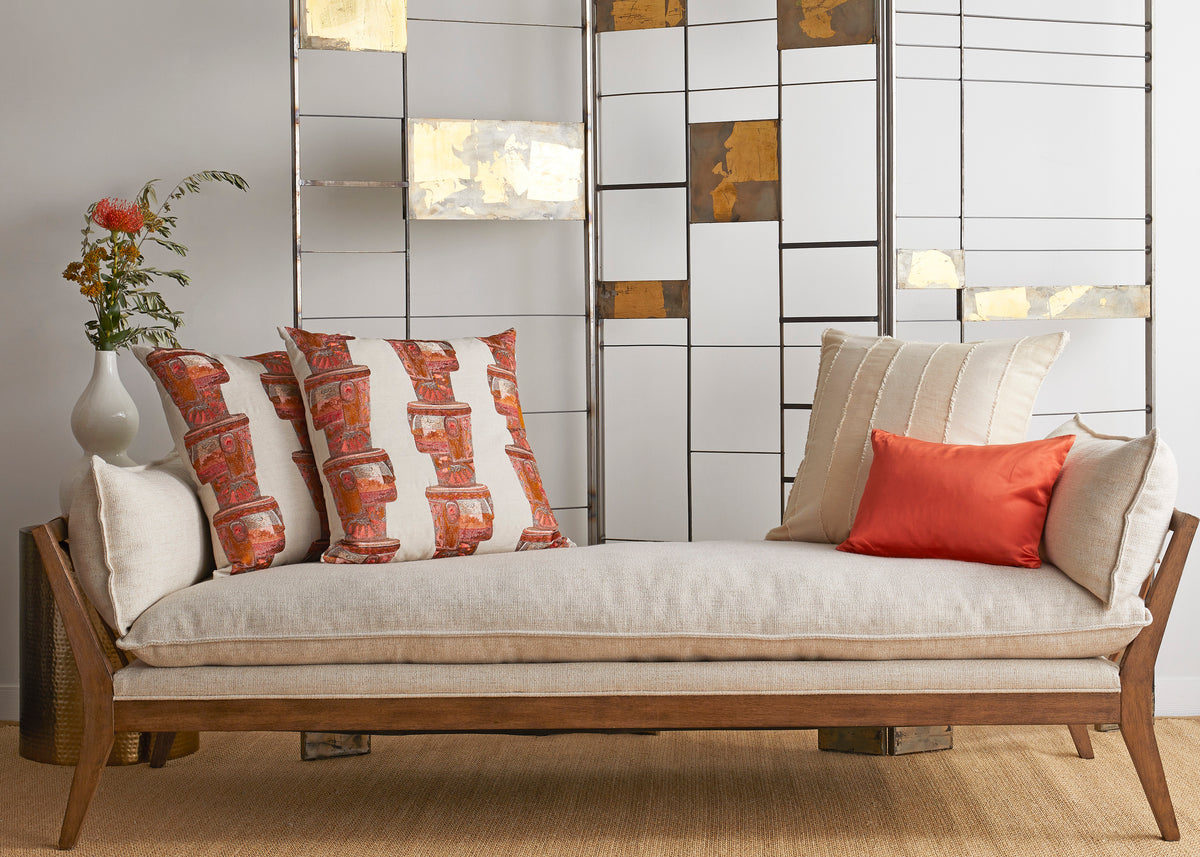 Kero Faces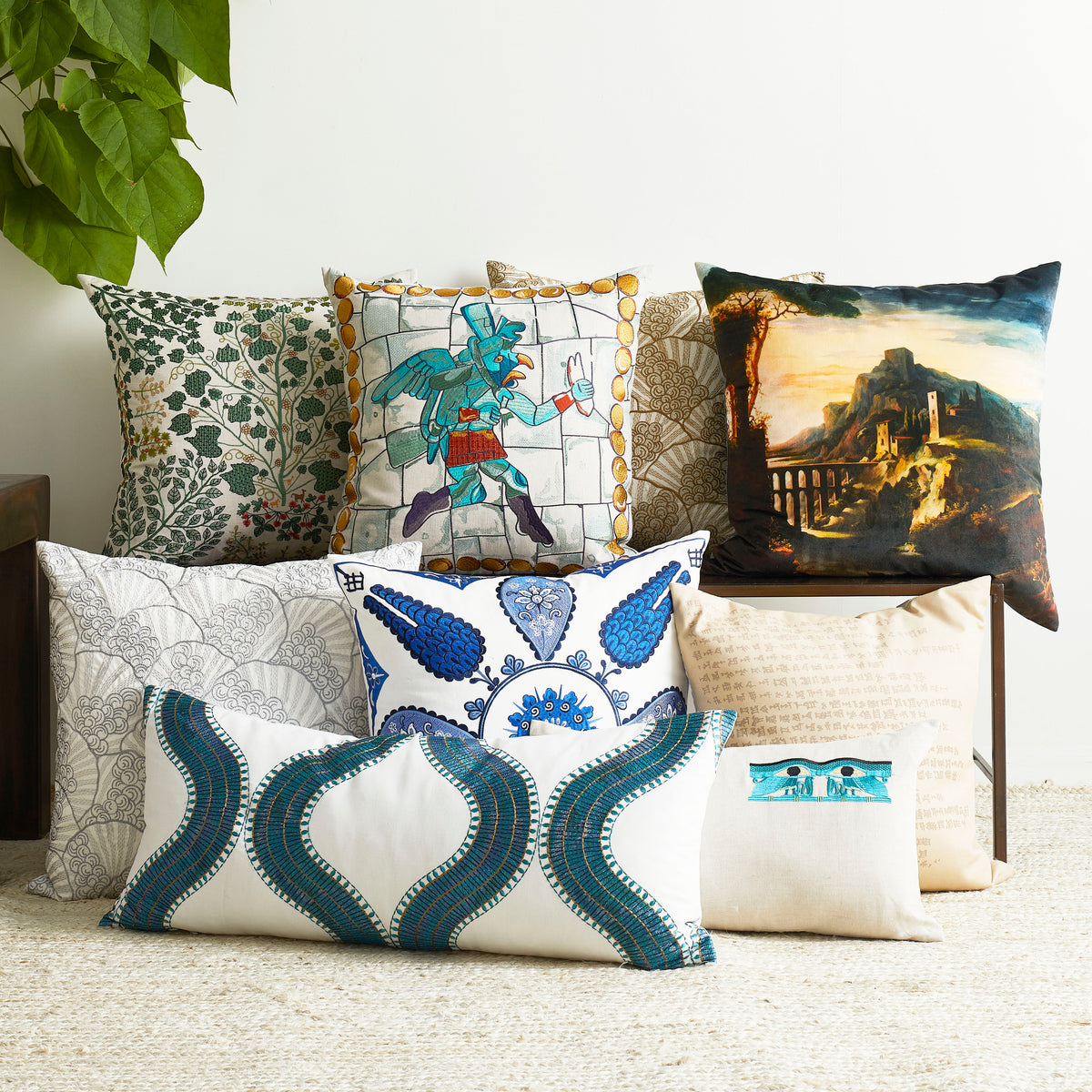 Winged Runner Pillow
The Winged Runner draws it's inspiration from an ancient Peruvian ear ornament. The anthropomorphic figure depicted in a micro-mosaic of turquoise, mother of pearl and shell is brought to life in vibrant embroidery.