Ancient Near East Art
Ancient art of the Near East centers around Mesopotamia and covers land and cultures into Asia and along the Mediterranean. Not only does the art of the Near East celebrate the architecture, culture and resources of the area but much of the artwork tells stories of the divine, including talismans of protection and good fortune.
Anatolia
Inspired by a decorative boss, our 100% cotton Anatolia sheeting features a jacquard trim.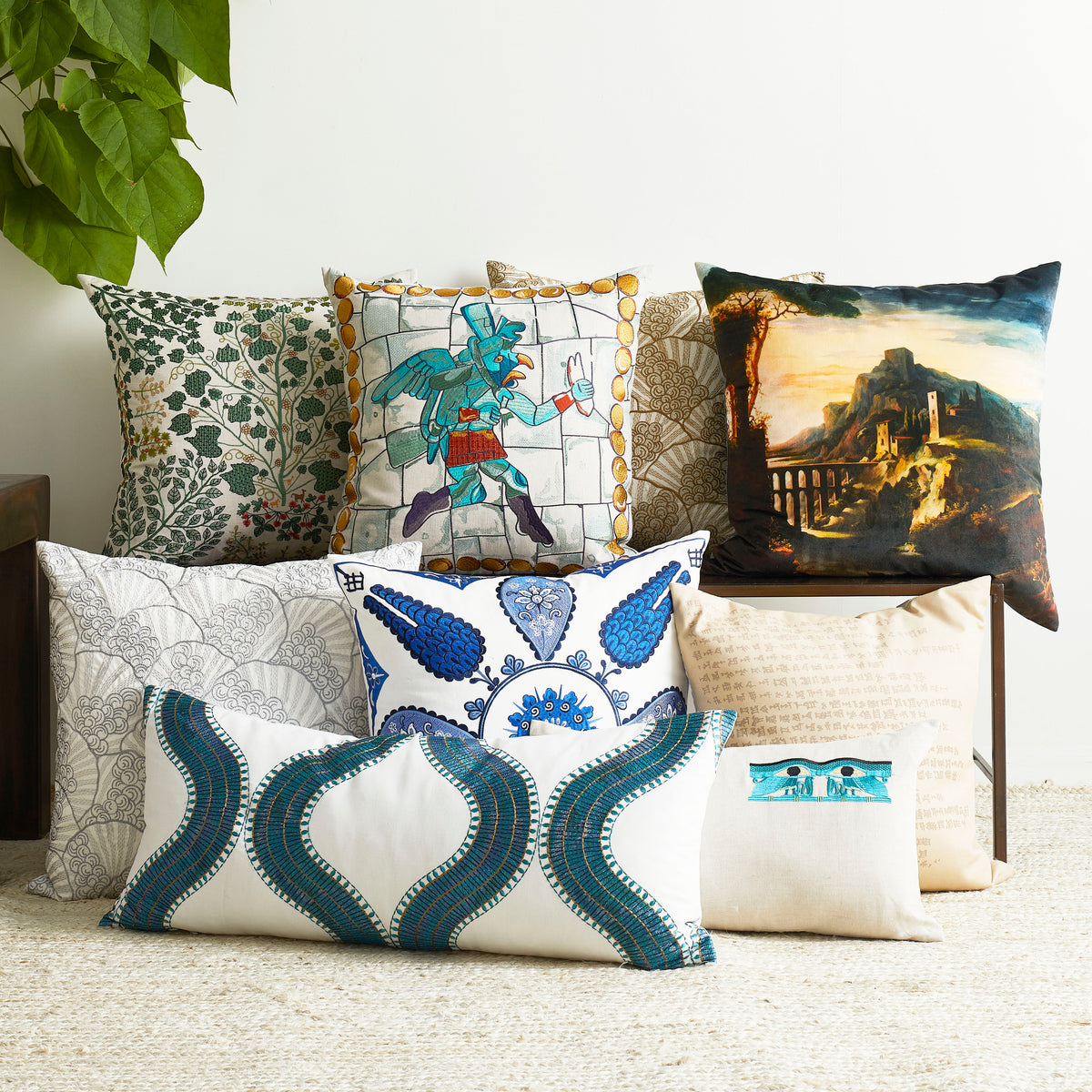 Cuneiform
Striding Lion